Frequently Asked Questions (FAQ)
---
1. When is the earliest I can get scheduled for an estimate?
Within 1 to 5 working days. (Weather permitting)
2. What brand of paint do you use?
Benjamin Moore, Sherwin Williams, and Farrell Calhoun. (Other brands upon request)
3. Do you have insurance/license?
Yes. We are insured up to $1 million dollars. We are licensed both residential & commercial.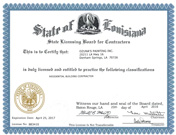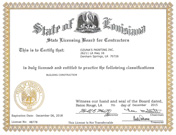 4. Do you offer Interior/Exterior painting?
Yes we do.
5. Can you do new construction? (Via bids? Quotes?)
Not at this time. Our current focus is on Re-painting and Stucco Repair.
6. Do you recommend painting stucco to cover cracking/cracks?
No, because most of the time the issue is not in the stucco, but something like bad installation, flashing, leaking around window, no mesh, etc.
7. How long have you been in business?
For over 21 years. Read more of the Ozuna Painting history on the about page.
8. Do you remove popcorn ceilings?
Yes, we offer that service.
9. Do you pressure wash before repainting/stucco?
Yes, when it is necessary.
10. Do you offer carpentry as a service?
Yes.
11. Can you complete drywall / sheetrock repairs?
Yes.
12 Can you do waterproofing for Commercial/Residence?
Yes, we are able to do both.
13. If I accept the proposal, when can Ozuna start the job?
From 1 to 7 days. (Weather permitting)